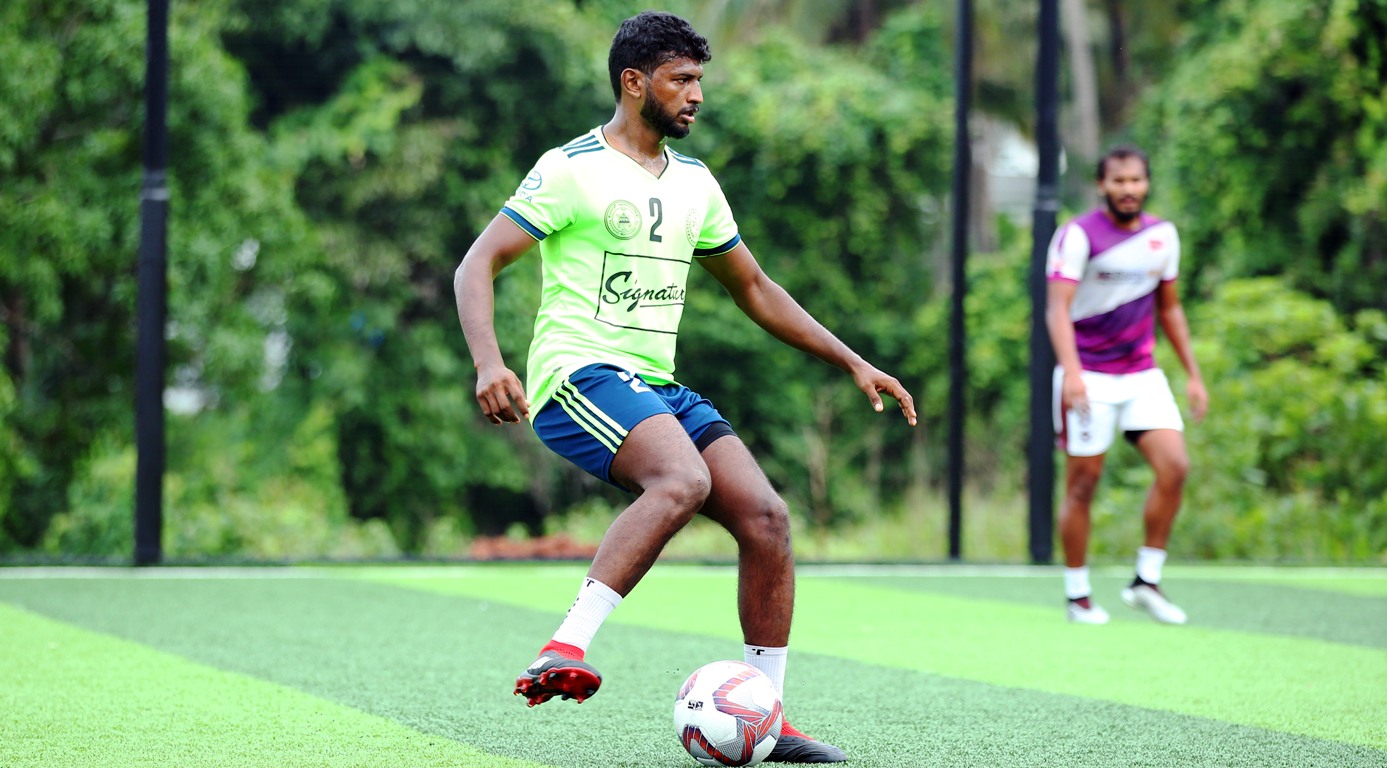 AIFF Media Team
NEW DELHI: Ahead of the Hero I-League 2020-21 season, Gokulam Kerala FC have recruited promising 23-year-old defender Muhammed Asif. Hailing from Malappuram, the youngster stated that he is "proud" to play for the club from Kozhikode.
"For me, it's not just a matter of representing my home state. As a Malabarian, I feel proud to be a part of GKFC," he told www.i-league.org.
A product of the Malabar Special Police Football Academy, he has featured in the Calcutta Football League and Kerala Premier League previously. Now set to make his Hero I-League debut, the youngster declared that he and his team are gunning for the trophy.
Asif said, "My aim is to start in every match for my team and win the title. It's my debut Hero I-League season and for me, it's a big challenge to play for a new team and in such a big league."
"I strongly believe in the value of hard work and hope to always achieve something each season."
The youngster joins the team after a stint in Nepal with Manang Marshyangdi FC, where he played in the AFC Cup 2019 — an experience he termed as a 'turning point'.
"Playing in the AFC Cup is maybe the turning point of my life. It was a really great experience for me and after playing in the tournament, my confidence really grew a lot," he quipped.
He added, "So far, it has been a great journey. However, there is one experience that I can never forget. When I was in 9th standard, I was selected for my district team for the first time. My friend Sadique will always be my idol. I still remember he bought me football shoes for the first time from his salary. I can never thank him enough."
"I am really excited to play in the Hero I-League. Due to the lockdown, I have been able to spend a lot of quality time with my family and friends. However, I'm maintaining my fitness and doing training every day as well. I'm really prepared for the upcoming season," he averred.