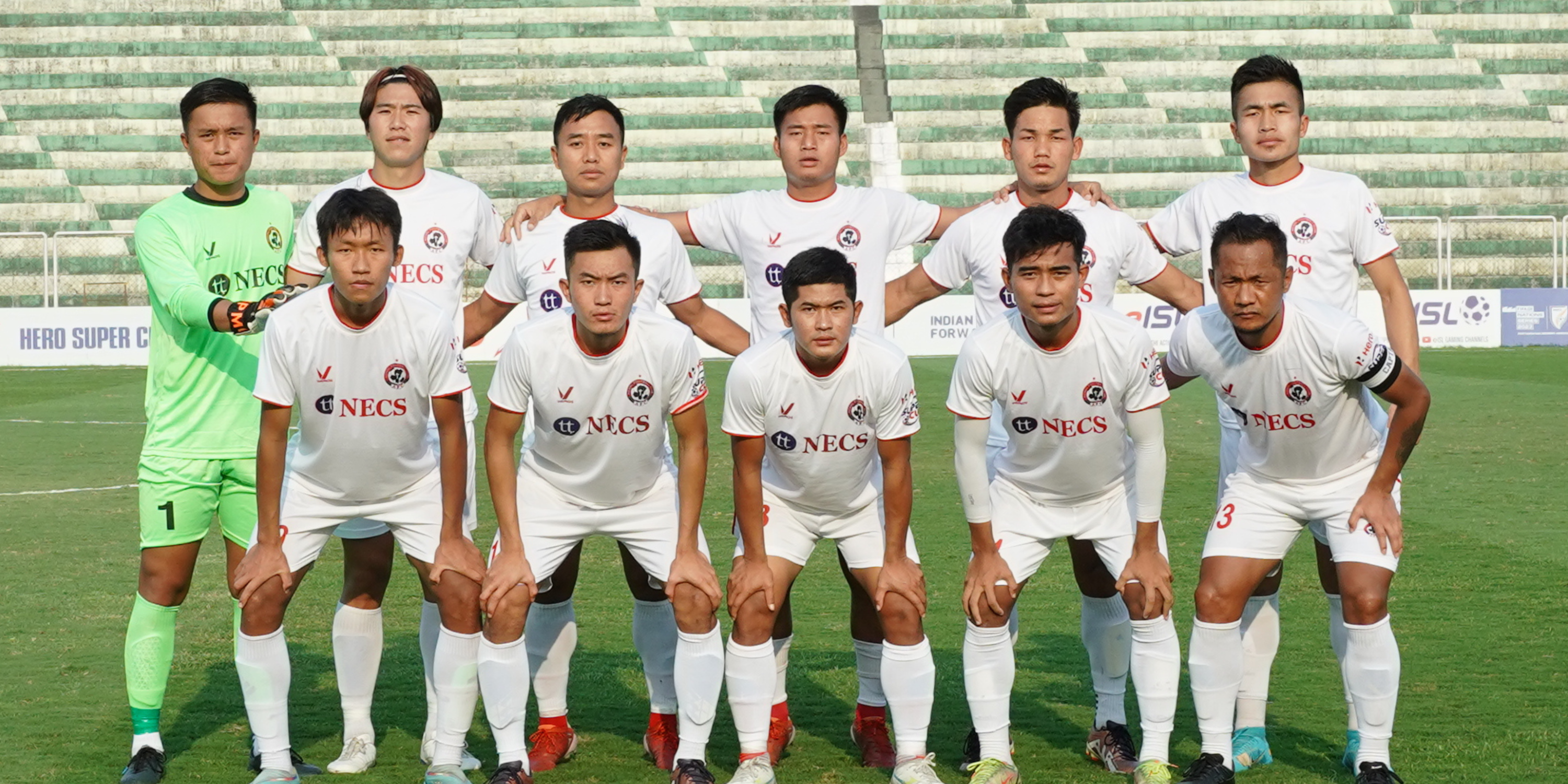 Spreading the beautiful game across different regions of the country is one of the key objectives in Vision 2047, and the Federation's plan to host the Hero Super Cup in Kerala, where both Hero ISL and Hero I-League teams will come together, is part of it. the-aiff.com is currently in Malappuram and Kozhikode and is following the progress of the clubs in the Hero Super Cup closely in a series of stories.
Akhil Rawat
AIFF Media Team
MANJERI: On Monday, when Aizawl FC lined up with 10 Mizo players in their starting eleven against East Bengal FC in the Hero Super Cup, nobody gave them a chance. More so when they were two goals down after just 21 minutes on the clock. East Bengal were on a rampage and nobody, quite reasonably, could see this Aizawl side with an average age of just 22.7 years getting anything from this game.
The rookies of the game were up against some of the biggest names in it. But Aizawl wouldn't give up. Inexperienced but determined and young but zestful, the Reds fought back and dashed the Kolkata giants' qualification hopes. From 0-2 to 2-2, and they could've probably even won it in the final minutes with the momentum they had. The youngest of the lot was Lalchhanhima Sailo, who said before the game, "We are not going back empty-handed from the East Bengal match." He meant it and kept his word.
"Even though we were already out of the Super Cup, it was a very important game for our young boys," said Aizawl's young coach Victor Lalbiakmawia. "It has been a good exposure for them in the Super Cup playing against tough opponents here like Hyderabad, Odisha and East Bengal. I hope it gives them more confidence in the new I-League season."
Aizawl's two goal scorers HK Lalhruaitluanga and David Lalhlansanga have just 13 Hero I-League matches under their belt. Goalkeeper Vanlalhriatpuia has never played an I-League game. In the last match, he saved a penalty from Diego Maurício, arguably the most lethal striker in India. These players have learnt a lot from their Hero Super Cup experience and taught everyone a lot too – most importantly, to never give up.
When Hruaitea pulled one back, the entire Aizawl dugout got on their feet. They were back in the game, and East Bengal were now under pressure. "It was a great feeling to score," said Hruaitea. "I think overall, I had a good performance in the tournament, a goal and an assist against ISL clubs. Every match is an opportunity for me to learn, and I'm looking forward to applying that in the coming season."
The equalising goal from David was a thing of beauty. More than 35 yards out, he saw goalkeeper Kamaljit off his line and hit a sweet first-time shot with his laces, making the ball dip right under the crossbar. "It was my first Super Cup goal; every first goal is always special. I thank God for this opportunity," said the 21-year-old, who was adjudged the Hero of the Match.
"There are 10 players at the back who helped me get this award, and I would like to thank them," added David. Coach Victor was all praises for him post-match. He said, "David is a strong boy with a good character. Whenever he gets the opportunity, he proves himself. He's one of the most promising players we have at our club."
While Victor is the boss off the pitch, the responsibility to guide Aizawl's youngsters on the pitch falls to their highly-experienced captain Lalchhawnkima, better known as Kimkima. "To be honest, it's quite challenging to play with a young squad. It is quite different from being with an experienced squad," said the 31-year-old.
"Since they are young and inexperienced, they may sometimes lack confidence. But the boys are very talented and hard-working, and I'm honoured to be able to wear the armband and guide the young players," shared Kimkima.
At the end of the game, coach Victor was slightly discontented about the fact they couldn't get the third and winning goal. "The scoreline doesn't show the true picture of the match. We dominated a large part of the second half and had a goal disallowed for offside too. Sometimes, you need a bit of luck in these kinds of games," said Victor, who, if he had been told after 20 minutes that he was going to be disappointed about not winning this one, would've hardly believed it. But the unpredictability is what makes football 'the beautiful game.'