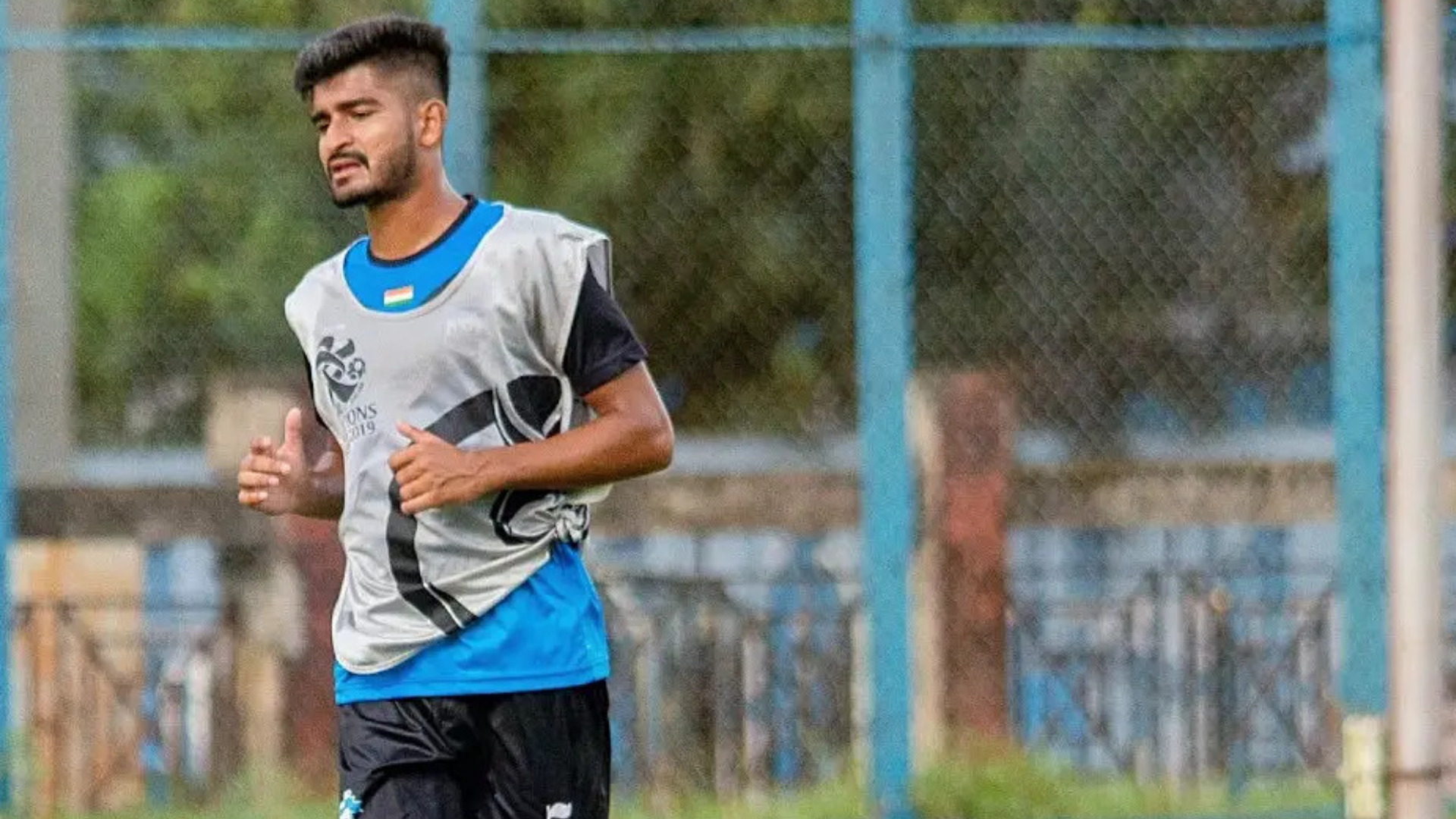 By Tanay Apte,
AIFF Media Team
NEW DELHI: It has been an exciting year in the life of Nikhil Mali with successful stints in the state leagues of Himachal Pradesh, Punjab and Delhi before shooting to fame at the national level in the Hero Futsal Club Championships where he was named the Most Valuable Player and Top Scorer of the tournament.
The Pune lad has signed for Aizawl FC for the upcoming Hero I-League and spoke to http://www.i-league.org/ to reflect on that joyride and the journey that lies ahead. EXCERPTS:
How was the experience at the Hero Futsal Club Championship?
The tournament was really well organized by the All India Football Federation. We had set a target of setting an example and going all the way so it was great to bring the cup home in the end.
Your style of play has been honed in small-sided games. How much has that helped your overall game?
The skills I have developed playing 5-a-side football have helped me a lot in one-on-one situations in the full game as I play on the wing. The close control helps me to beat my opposing full-back and then cut in and shoot or pass.
Did you imagine, at the beginning of 2021, that you would be playing in the Hero I-League by the end of the year?
I'm already 25 years old so I had to focus and settle very quickly at this level. Delhi FC gave me a great platform to prove myself and I managed to get some goals and assists so it is a great feeling to finally be playing in the Hero I-League.
How did your family and friends react to the news that you had signed for Aizawl FC?
They were really happy because not many players from Pune have made it to this level. I want to set an example for the young players in Pune to take up football professionally and hope they see me as a role model in that regard.
What was your initial reaction when you heard of Aizawl FC's interest in signing you?
I was really excited when I heard of their interest. Aizawl FC Head Coach, Yan Law, played a big role in the process as he was my coach at Delhi FC and his style of play and system suit me.
You will have the chance to link-up with your former Delhi FC team-mates Willis Plaza and Aser Pierrick Dipanda Dicka again. Are you looking forward to that?
They are formidable strikers. They have great hold-up play and score lots of goals as well. It would certainly make the process easier having these guys around with the bond we have.
What are the targets you have set yourself at the beginning of the Hero I-League season?
I want to be among the top players of the league in terms of goals and assists. I know I need to work hard and step up my game to get into the starting line-up first and foremost and then prove myself there as well. I don't want to be known as that futsal player because there is more to my game than that. While it has certainly helped me, I want to show that I have what it takes to make a mark in Indian football at this level.