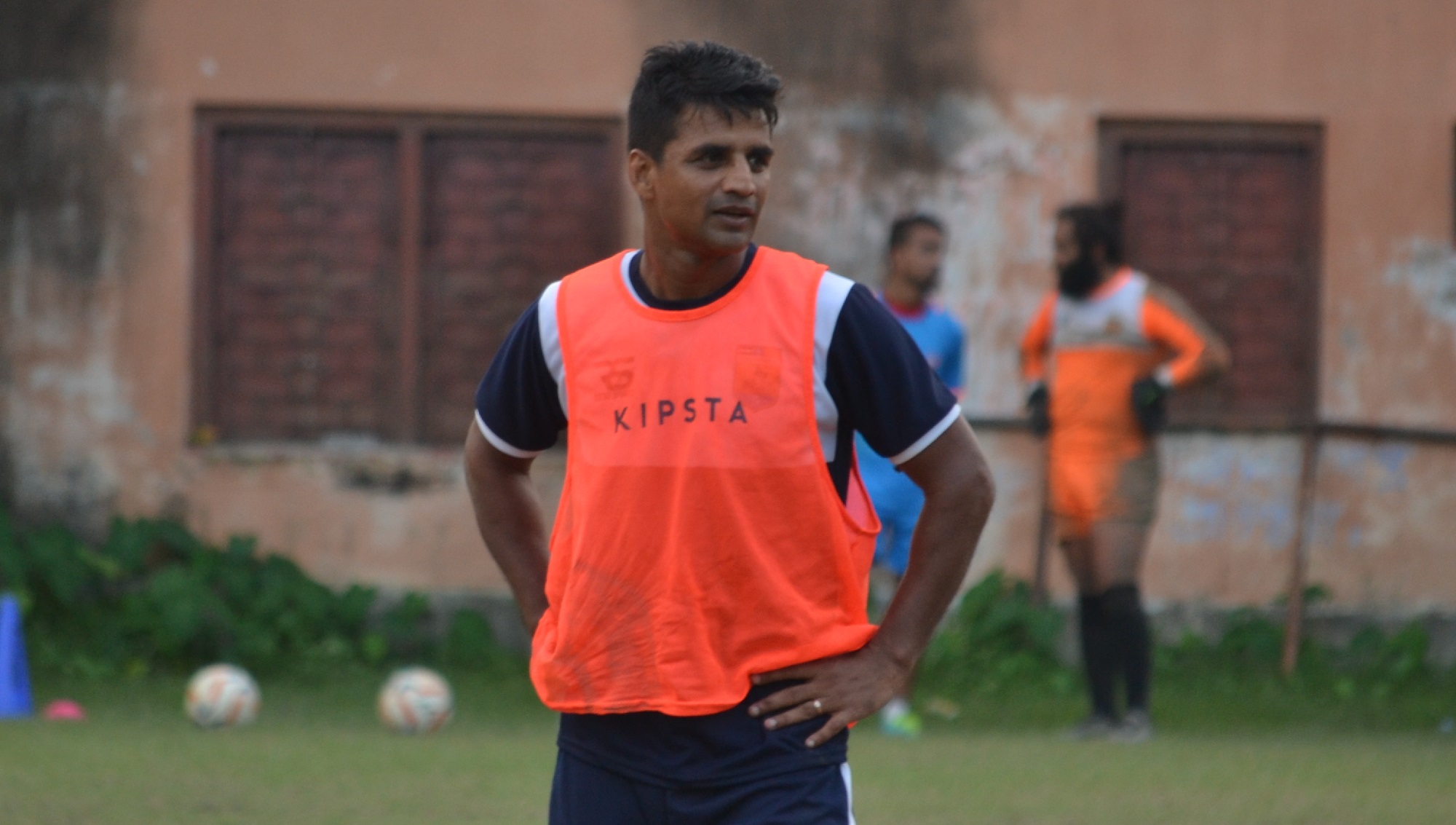 By Soumo Ghosh,
AIFF Media Team
BENGALURU: The Hero I-League Qualifiers has often served as a platform for youngsters who have played well at the state level. This season, however, the tournament is set to host one of the biggest names that Indian Football has seen in the past decade and a half — Mehtab Hossain.
The veteran midfielder had hung up his boots in his last season in the Hero I-League with Mohun Bagan in 2018-19. The 36-year-old, who has 33 caps to his name in International football, is now set to make a comeback as a player-mentor at Madan Maharaj FC. With a few days to go for the Hero I-League Qualifiers to kick-off, we caught up with Mehtab to discuss his comeback to professional football, his new role as a player-mentor, and much more. EXCERPTS:
Firstly, Mehtab, we were all happily surprised to hear about your return to football. Please explain to us, how it came about?
Firstly, I still feel that I am quite fit. I've continued training even after I retired from football. Subrata Jha (Director, Madan Maharaja FC) approached me, first to take up a mentor's role. But then he also asked if I wanted to play. He mentioned that the boys would be motivated to see me sharing the dressing room with them, so I thought, why not?
To be honest, it took me a couple of weeks to decide, but finally I thought, let's go ahead with it. There's no doubt with regards to my role though. I am first a mentor to the team, and then a player.
Coming back from retirement takes a lot of work in terms of getting back to the fitness levels of professional football. How are you coping with that?
I never really stopped training, to be honest. Even these last two years, I kept on training like I would have, back in my days in professional football. I am also working at my office, and we still play corporate football, so I keep myself fit anyway. I am also a part of a group called Footballers for Humanity, where many current and professional footballers try to lend a helping hand to people in need. During the off season, I also trained with all the current players. I can't sleep if I don't train a single day. It's become a habit for me.
So I'm still sweating it out in the gyms, I'm working with my trainer, and have maintained my fitness. My role will be that of a mentor first, and then if required, I will come on the pitch and help my team. I may not be able to play the full 90 minutes anymore, but I'm quite confident that I can still play at least 45-50 minutes.
How does the relationship between a mentor and a head coach work?
We have a new and young coach, Amit Jaiswal, who has come in with a lot of fresh ideas, and working with him, I've realised that he is a good coach. I have personally played across many different levels and have that experience to help guide him in certain areas where he needs help. But there's absolutely no room for egos between us. We have healthy discussions on how to make the team better, and work towards that with a singular mentality.
You have played for some of the biggest title contenders in the Hero I-League, but never won the title. Is there a regret there somewhere at the back of your head? If so, how far will it help to guide this team to promotion?
I don't have any regrets as such, but yes, there is a feeling. I couldn't win the Hero I-League as a player, but maybe if I can help these lads gain promotion to the Hero I-League Qualifiers, it will be good. It will certainly be very good for the club, as no team from Madhya Pradesh has played at that level.
But Delhi bahut door hai (we are far from our goal)! Only time can tell what will happen in the future.
What do you think about the squad that you are mentoring at the moment?
We have a lot of good players in our side. We've recently signed a couple of players from Chennai City, we have Ruidas and Abhishek Das, who have all played at a higher level. Our club has had a good pre-season in Kolkata, where we have tried out different combinations.
It's important to get the proper chemistry going between the players, both on and off the pitch, for the team to gel well. We've got a lot of young blood in the team, and I am confident that they will do well.