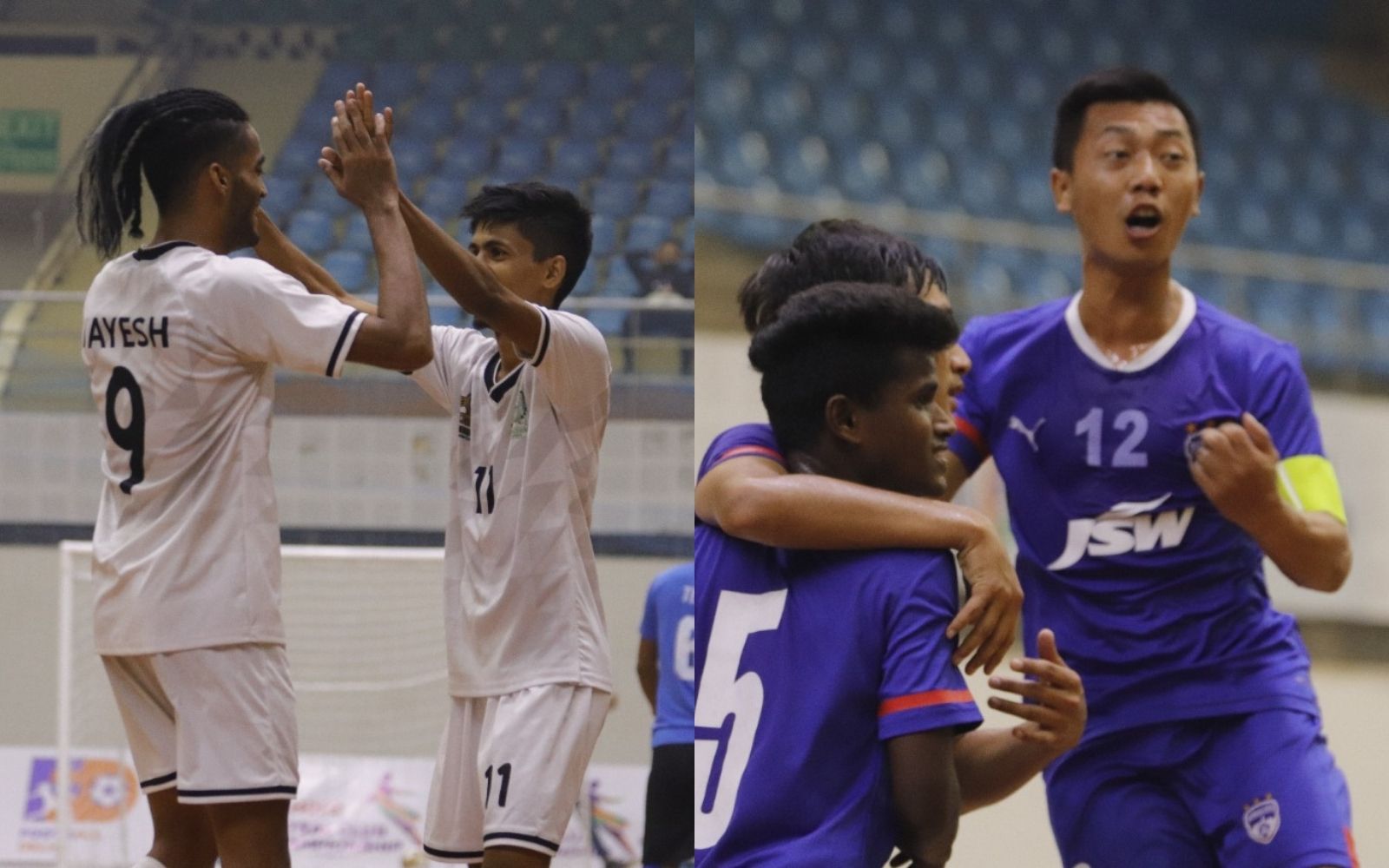 AIFF Media Team
NEW DELHI: The first semi-final of the Hero Futsal Club Championship is nearly upon us, and it will be a clash between two powerhouses of Indian Football – Mohammedan SC will and Bengaluru FC, which is set to take place at the Indira Gandhi Indoor Stadium in New Delhi, on Thursday, November 12, 2021.
The match is set to kick-off at 5 pm IST, and will be broadcast Live on Eurosports and Eurosports HD, and will also be streamed Live on the Indian Football Youtube Channel, and the Indian Football Team and I-League Facebook pages.
Mohammedan SC have had some tough clashes in the lead-up to the semi-finals of the tournament, but they have overcome each obstacle in a comprehensive fashion. In their first match of the tournament, Mohammedan SC defeated Baroda FC by nine goals to nil, showcasing their class to everyone. They secured a narrow win against a strong Super Strikers team, and the last one against Chanmari Zothan, which sealed their place in the semi-finals.
Joshuah Vaz, the head coach of Mohammedan SC said, "The boys have been brilliant tactically. We will be closely looking at the games of our opponents in the semi-finals (Bengaluru FC) and set up our tactics according to that."
For Bengaluru FC, it has not been a comfortable journey so far. They secured a huge win in their first match against southern rivals Speedforce FC, while in the second match, they defeated Sporting Clube de Goa by a single goal. Going into the final matchday of the group stages, they had already qualified with results going their way in the other games. While they did lose to Kuppuraj FC in the penultimate game of the group stage, the match was essentially a dead-rubber.
Bengaluru FC coach Govardhan Gowda has been feeling positive heading into the semi-finals. "Winning and losing is a part and parcel of the game. We had lost our last group stage against Kuppuraj FC, but I am sure we will bounce back stronger in the semi-finals," said Mr. Gowda.
"We have taken part in this tournament to win against the best teams and Mohammedan SC is one of them so we are excited to face-off against them," he continued. "It will be a great experience for the boys and only then will they get the platform to prove themselves."