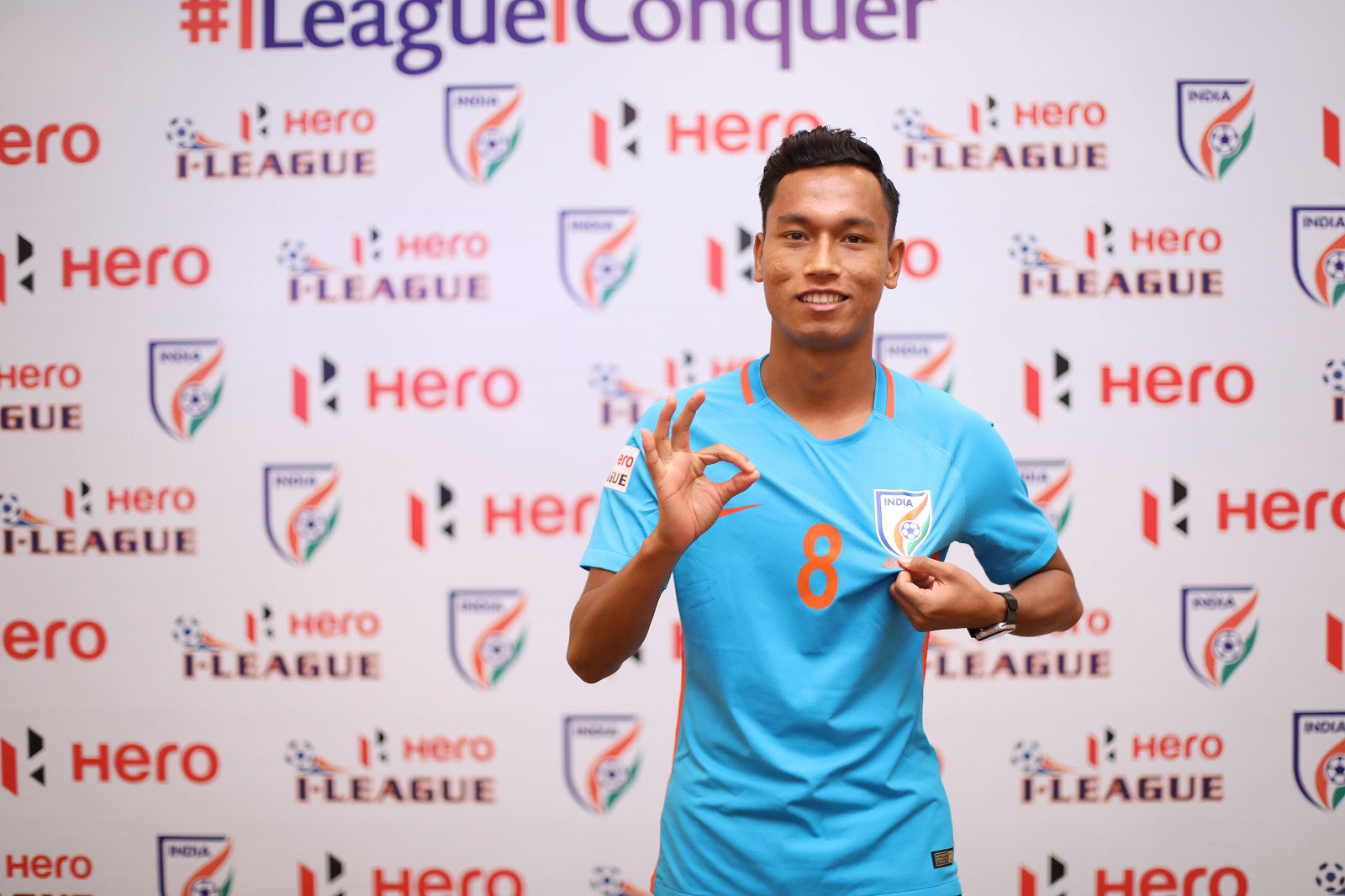 AIFF Media Team
NEW DELHI: When All India Football Federation (AIFF) decided to field their developmental side Indian Arrows in the previous edition of the Hero I-League there were questions as to how the young guns of India that had participated in the FIFA U-17 World Cup India 2017 would fare against some of the best club teams in India.
A day prior to their first match of the 2018-19 edition of Hero I-League, Amarjit Singh, Captain Indian Arrows maintained the "vision" in allowing the Arrows to be a part of the Hero I-League was "immense."
"The AIFF had a vision in allowing us to play in the Hero I-League. The trust was immense and it meant the world to all of us that we had the backing and the faith," Amarjit stated. "Playing in the Hero I-League was a move that changed my footballing life."
"The AIFF has also always been helpful in arranging the necessary exposure trips. It adds to our confidence," Amarjit, who captained India in the FIFA U-17 World Cup India 2017, added.
"It proved that even a united bunch of teenagers could match the best in India, and even defeat them," he smiled.
As the Arrows gear up to take on Chennai City FC, Amarjit is raring to give a further testament to the team's abilities. "Our win over Argentina U-20 in the COTIF Cup proved that we are no pushovers and we don't come to participate in tournaments; rather we come to win. And we will go with the same mentality in every Hero I-League match," the central midfielder quipped.
"We will take one match at a time. We will fight for it until the end."