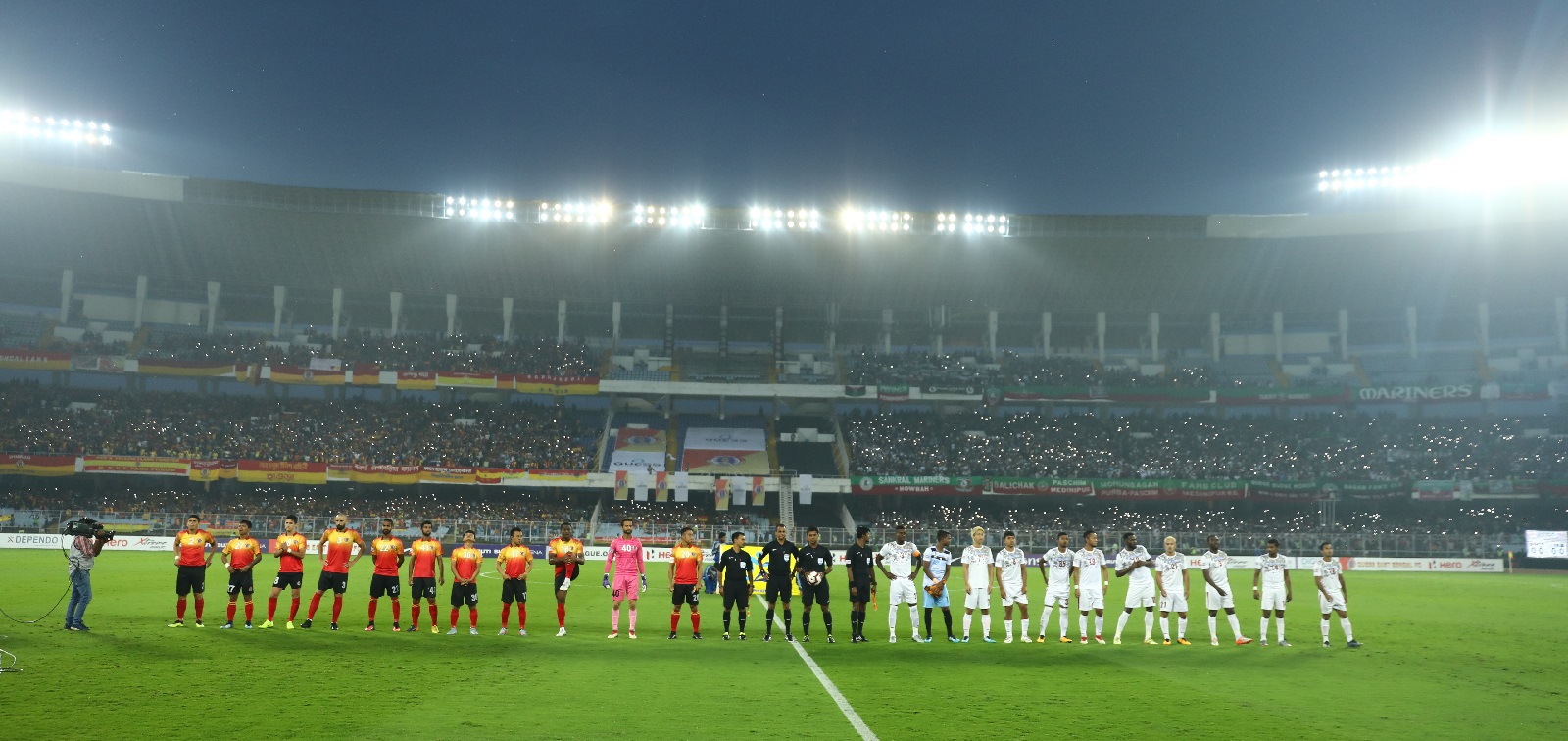 AIFF Media Team
New Delhi: Footballers in Kolkata joined the movement to help the people of the City of Joy keep their spirits high in the times of the COVID-19 pandemic, urging people to stay strong.
In a video that has gone viral over the last few days, Tollywood actors like Abir Chatterjee, Parambrata Chatterjee, Sayantika Banerjee, Subhasree Ganguli, Jisshu Sengupta, and many more urged the people of the state keep their morale high.
The video depicts football as an integral part of the culture of the state – as part of the overall message that smiles will be back soon.
Hero I-League clubs — recently-crowned champions Mohun Bagan and Quess East Bengal fans were also featured in the video, as part of the hope of daily life returning to the eastern state.
Former India captain Arnab Mondal, who had previously played for East Bengal, and currently plies his trade at another club from the city, ATK urged the people of Kolkata to "stand by each other" during this time of emergency.
"The Coronavirus has thrown a difficult time for us all. But we need to stand by each other and see out this difficult time. Only if we stay strong, will the world return to normal. Stay strong, everybody," said Mondal.
Mehtab Hossain, who has cultivated for himself a legendary status amongst the football fans of the city, after having played for both East Bengal, Mohun Bagan, and the Blue Tigers, believes that a new "dawn" would soon arrive, before the world returns to normal.
"It's a difficult time, but the darkest hour is just before dawn. I would request everyone to stay strong, and abide by the guidelines shared by our government," said Hossain. "Let's all stay beat this pandemic together, and we will once again get back to normal life, where football is a daily aspect."