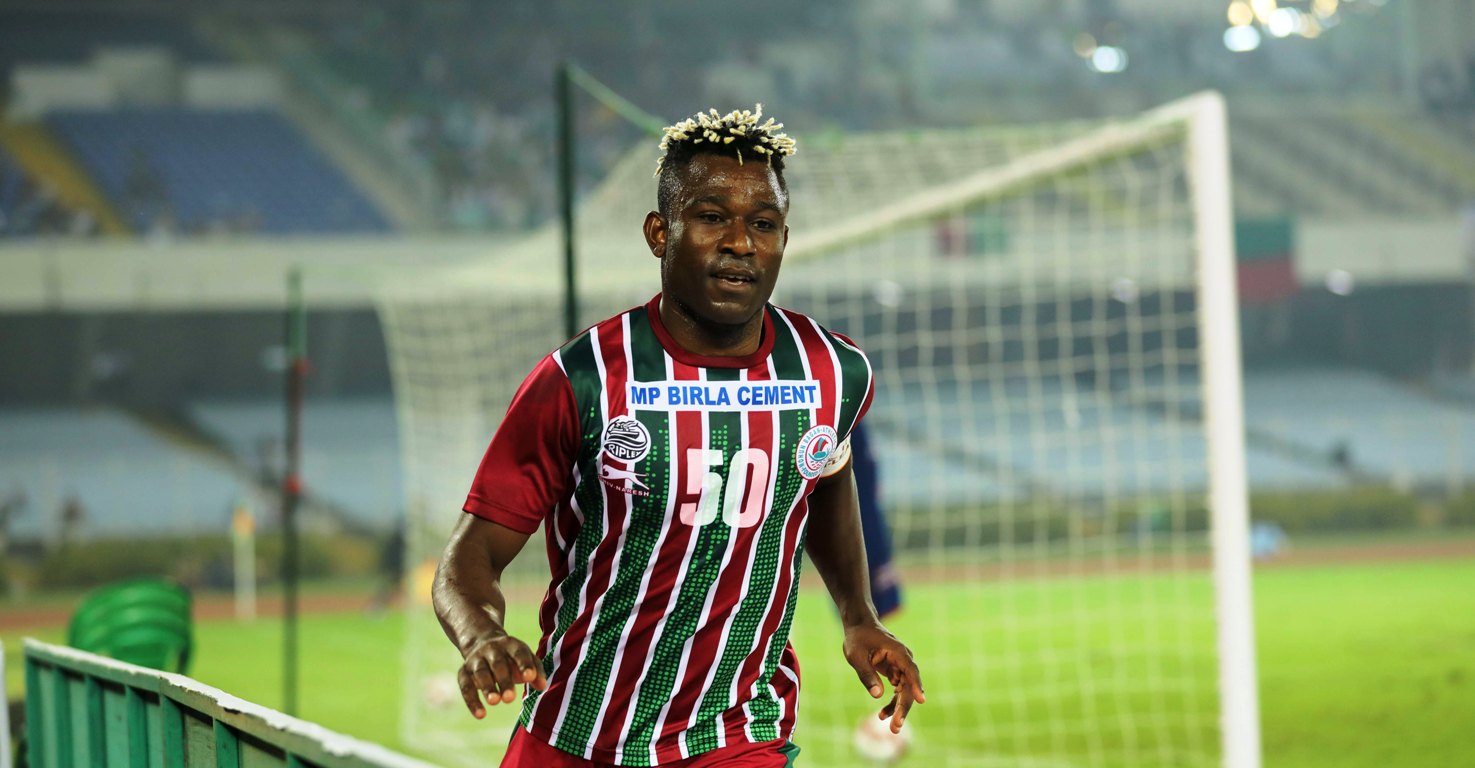 AIFF Media Team
Kolkata, November 3, 2018: Mohun Bagan boss Sankarlal Chakraborty lauded his captain Sony Norde, who returned from a nine-month layoff to score a goal in his first appearance for the Mariners this season.
Norde, who had left the club in tears last season, after suffering a serious injury, had to sit on the sidelines as his injury took a long time to heal. It was due to this injury that the fan-favourite Haitian winger only came on as a second-half substitute.
"Our original plan was to play Sony for around 15-20 minutes, but I decided to extend that to 30 minutes, and yes, I am very happy with his performance," said Chakraborty.
The Green and Maroons head coach further went on to explain that coming back from a long layoff is not easy and praised Norde for his efforts.
"It is very difficult to sit out for nine months and then suddenly jump into the field of play. I know how hard the lad has worked, and hats off to him for that. The way he fought out there on the pitch was really commendable," he said.
The Bagan fan-favourite stated that although coming back from the long injury was difficult, scoring for the Kolkata giants made him very happy.
"It was not very easy for me to come back after nine months. Of course, I'm very happy to score for my team. But I am also very thankful to our coach for giving me the opportunity out on the pitch today," said the Mariners captain.
Despite the excitement surrounding Norde's comeback, Bagan dropped two more points, as they drew their second game of the I-League against Aizawl FC. Although Norde was a little disappointed at not getting the three points, he believes that there is still a long way to go during the season, and Mohun Bagan can still come back into the title race.
"We are a little disappointed that we got only one point from this match, but one point is better than none. There's still a long way to go," he signed off.
Mohun Bagan will now fly to Bhubaneswar to clash their swords with Indian Arrows on November 10, 2018.