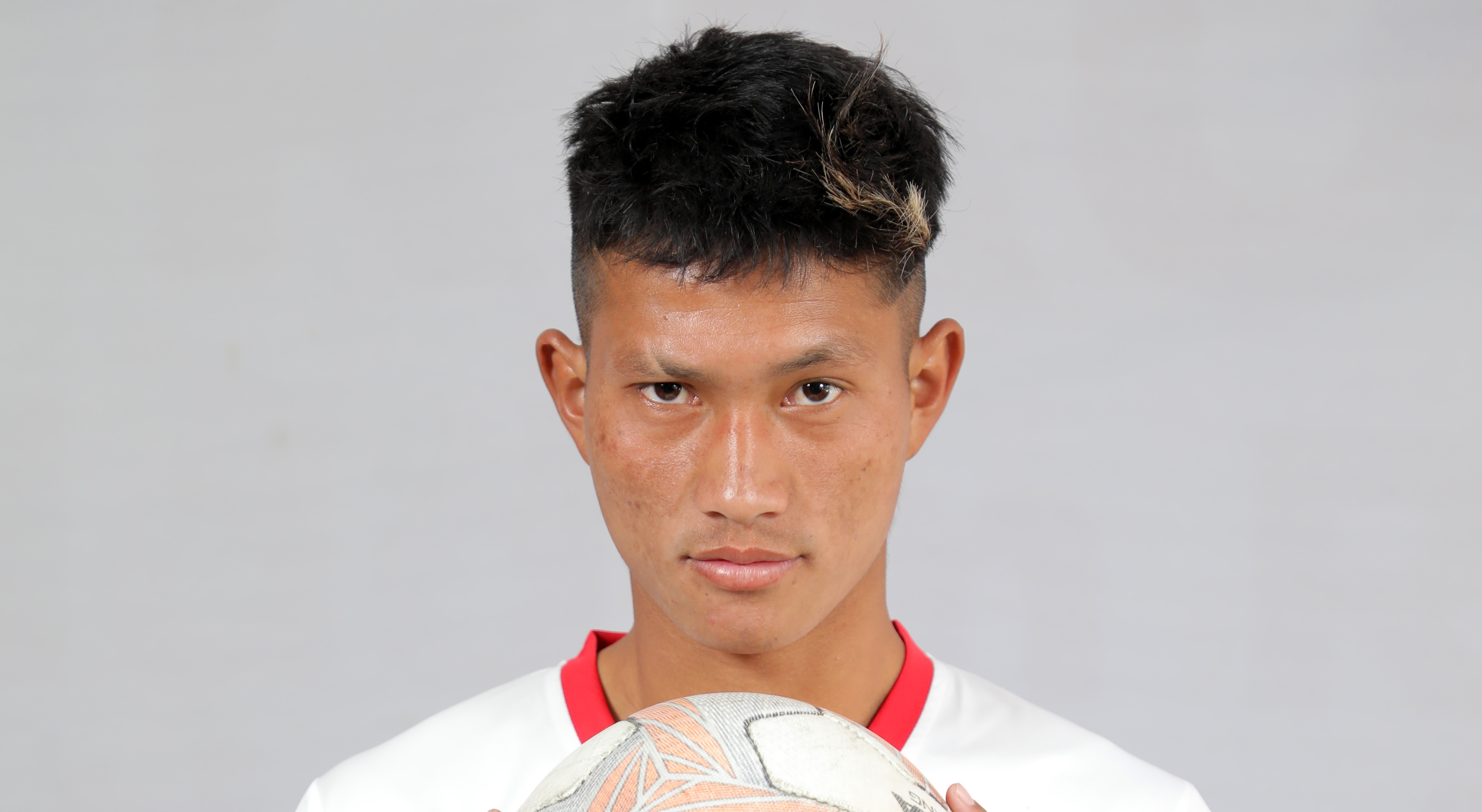 By Shraishth Jain
AIFF Media Team
KOLKATA: The upcoming season of the Hero I-League 2020-21 will feature a number of talented youngsters from across the country who will be looking to make a mark on the national stage. Among them will be 20-year-old forward Seiminmang Manchong, who will look to lead the line for TRAU FC and keep them in the hunt for the title.
"Playing for a club from my home state is always special for me and my family, and I hope we can make progress together. My hope for the coming season is to contribute as much as I can for the team through goals and assists. Hopefully, we will be in the top places and fighting for the championship," he told www.i-league.org in a candid chat.
"It wouldn't be an easy fight as there are many skilled and experienced players in every team. We'll have to work hard and fight throughout," he added.
With the new campaign being played in a COVID-safety bubble, the teams have begun resuming their training ahead of the start of the league – which is slated to begin on January 9, 2021 – and Manchong mentioned that he is 'grateful' that it has been possible to conduct the league even in such challenging circumstances.
"I really appreciate everyone who has provided this safe and healthy environment for us. I am really grateful that we have been able to continue with the Hero I-League in these tough times and do what we love most – play football. I am ready for the next three months and physically fit. I thank and pray to God every day and seek his blessings so that I can keep giving my best for my team," he expressed.
Manchong mentioned that during the lockdown, he was at his home in Manipur with his family and did his best to keep himself in shape while remaining indoors, before joining the TRAU side in October to begin training.
He also spoke about head coach Nandakumar Singh, saying, "Our head coach Mr. Nandakumar is very honest with his words and work. He is a very good communicator and always makes sure we enjoy our training along with working hard."
The young forward comes with the experience of playing in the Hero 2nd Division League in 2018, where he represented Delhi Dynamos FC Reserves and scored four goals in 10 matches.
"Playing in the Hero 2nd Division was a massive experience for me. Fortunately, it was a very fruitful one and it motivates me to do even better moving forward together," he said.