AIFF Media Team
KOLKATA: With a new season, comes new aspirations and new challenges, albeit facing some old foes along the way. The opening day of the Hero I-League sees Gokulam Kerala FC lock horns against Chennai City FC at the Kalyani Municipal Stadium in Kalyani, West Bengal at 7.00PM IST on Saturday, January 09, 2021.
Both Gokulam and Chennai City FC would look to improve their performances from last season and aim to claim the silverware. Speaking at the official Pre-Match Press Conference, Head Coach of Gokulam Kerala FC Vincenzo Annese said, "The match tomorrow (Saturday) is very interesting for us as it will be the first match for me in Hero I-League and for all our new signings. With that, we must start the right way if we are to compete for the first position. We will take it one match at a time."
"We should not rush to win the game and should play with patience. We have to be defensively focused and I believe that if you have a strong defence you can score in the 90 minutes," he added.
Striker Dennis Antwi, who has plied his trade in Sweden, the Netherlands and even Malaysia said, "I am looking forward to playing in the Hero I-League and we are ready to go. We want to start the season on a positive note and although tomorrow will be a tough challenge we are raring to go."
"The most important thing is to get the win and we have to play together as a team. If the team wins, I win, and that is what matters. Being a team player for me is more important than individual honours," Antwi stated.
Meanwhile, Chennai City FC are wary of the threat that Gokulam possess. Speaking at the pre-match press conference, Head Coach Satyasagara said, "Gokulam are a good team and traditionally Chennai City FC and Gokulam FC have played a lot of high-intensity matches. It is going to be a very interesting match. A positive result will give us a lot of boost in morale."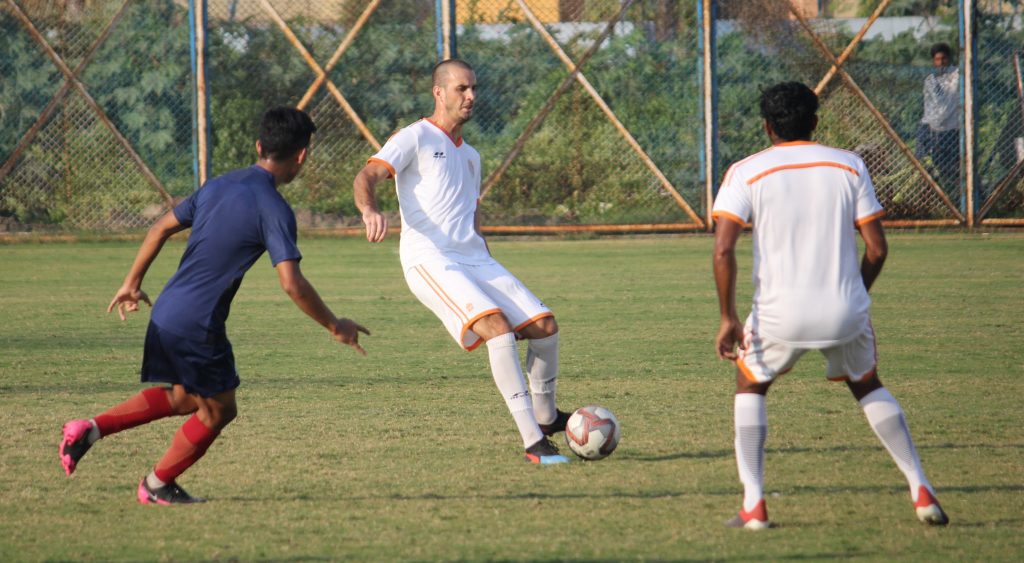 "We have tightened up on our defence. Last season we scored a lot of goals but we conceded a lot of goals as well so defence is something which we have worked on rigorously," he added.
Midfielder Charles Anandraj, who was also present at the press conference, opined, "Playing for Chennai City FC motivates me as it is from my hometown. And Gokulam are like our arch-rivals, so we will leave no stone unturned to give our cent per cent and hopefully we are able to edge out a win."